Real IP Access from Anywhere
For servers in the DMZ, the virtual IP is equalized to the real IP.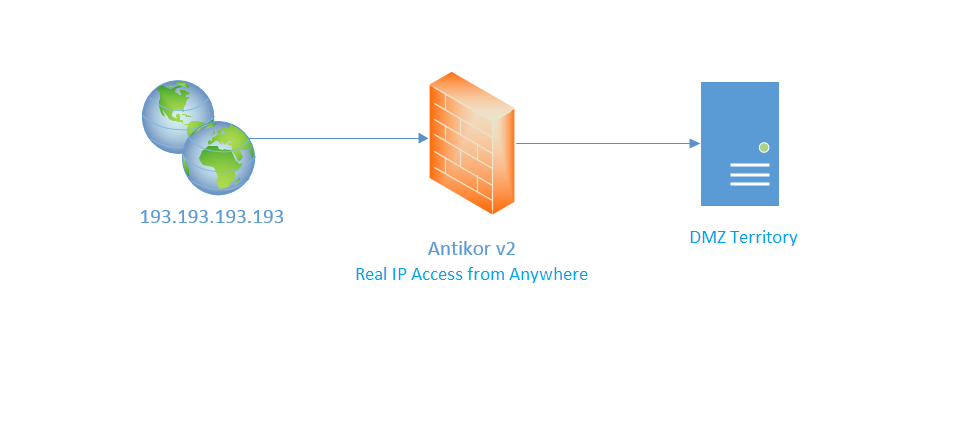 Configuration
Firstly, click DMZ Server Management under the DMZ Management menu.

Access to the servers from the local network or the external network is provided through the real IP.
In DMZ Server Management page, new register can be created or can arranged.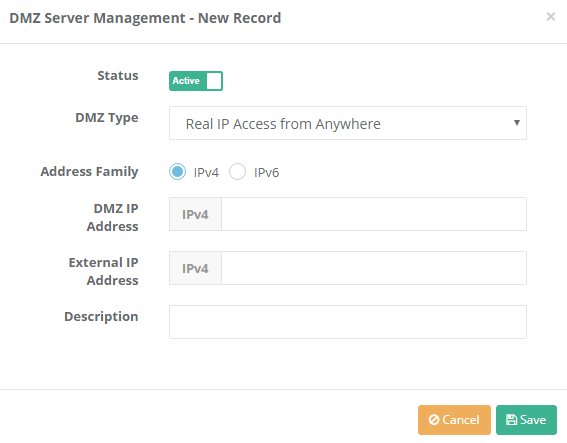 | DMZ IP Address | WAN IP Address |
| --- | --- |
| DMZ IP address is server local ip address. | The WAN address is the real IP address. |