Real IP Access Only from the WAN
Servers are given an IP address from a different virtual IP address block than the local network. The local network is accessed with the local IP address and the internet with the real IP address.
Network Topology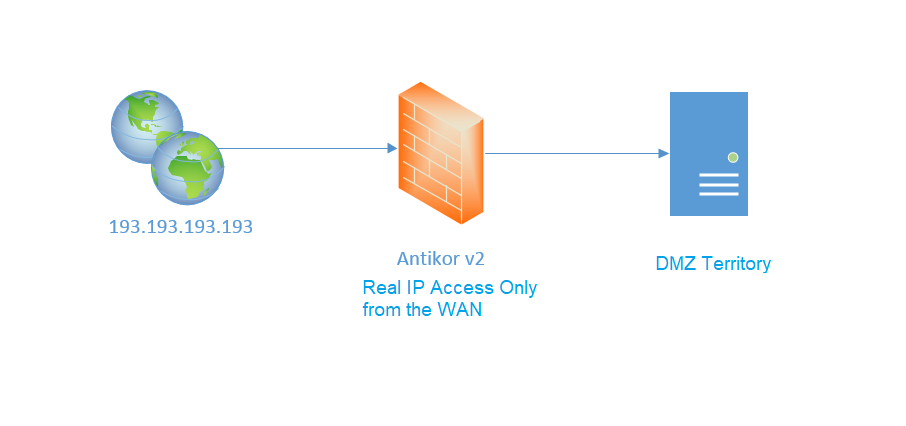 Firstly, click DMZ Server Management under the DMZ Management menu.

In DMZ Server Management page, new register can be created or can arranged.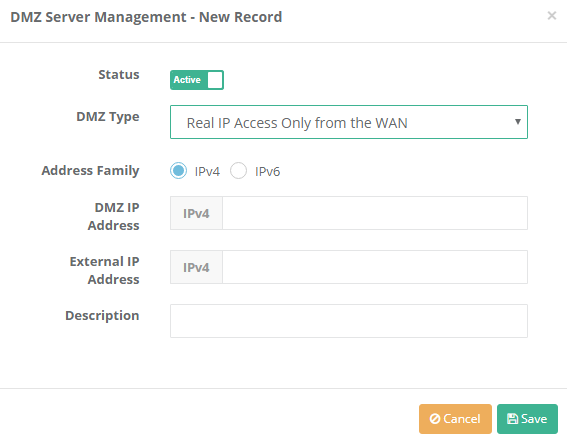 | DMZ IP Address | WAN IP Address |
| --- | --- |
| DMZ IP address is server local ip address. | The WAN address is the real IP address. |