Hotspot Service LDAP Integration
Summary
LDAP (Lightweight Directory Access Protocol)
It is a lightweight version of the DAP protocol developed at the University of Michigan that is used for accessing directoryies created in accordance with the X.500 standard, which has a very complex structure for end users to use. Another develop purpose of the LDAP protocol is to use the Open System Interconnection (OSI) reference model of the DAP protocol in the first place.The LDAP protocol uses the TCP / IP protocol, and for the directories also provide access via the Web.
---
Directory is a structure that contains certain types of objects in the electronic environment and allows searching among them.
For examples of Directory; registered contact lists, phonebook, lists of computers included in a network and list of staff.
---
Network Topology
—
Configuration
Firstly, click the Identity Provider Definations under the Authentication Rules menu.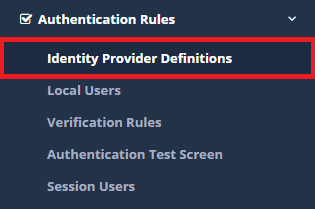 Click "Add" button.
Related settings;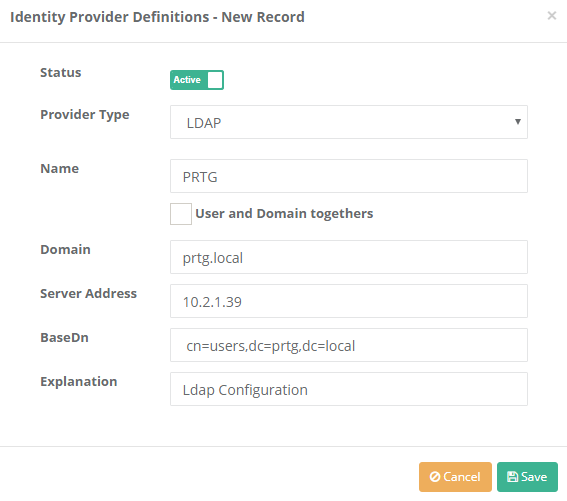 Note: Domain, Server Address and Base Dn, it is compatible with made configurations on the server side.
---
After completing the above settings, choose, the Verification Rules under the Authentication menu again.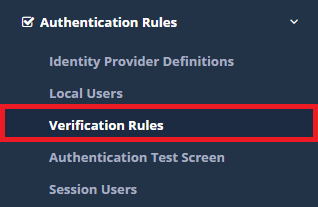 ---
The following operations are performed in sequence.

Testing
First, on the Definitions menu, enter Hotspot Clients and click on the Add button.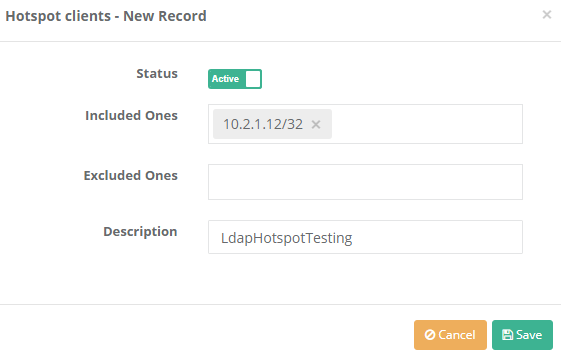 and click "Save" button.