Client Groups
The field in which for interface set the authority of users management. Actions to be performed on this area; change, delete, service start or stop etc.
Configuration
Firstly, click Client Group under the User Management menu.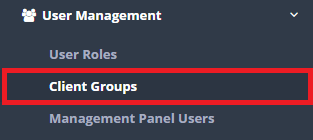 In Client Group page, new register can be created or can arranged. For this click "add" button.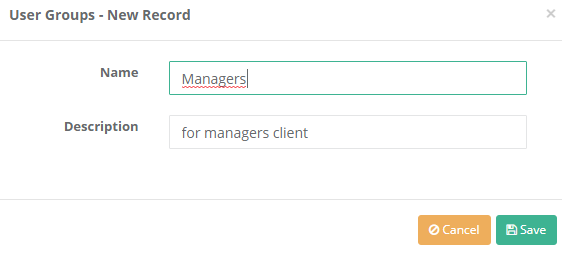 For in the created group intended authority and roles, "authorities and roles" are button click on.